Things to do in Campbell, CA
Nestled amid the innovation and progress of Silicon Valley lies Campbell, CA. This city started as a farming community but grew rapidly through the 1900s, earning the nickname of The Orchard City. Today, its historic downtown district remains a testament to its roots, with beautiful architecture and a bustling farmers' market that harkens back to a simpler time.
As a city with a rich history, culture, and art are very easy to find in Campbell. For example, you can learn about the city's agricultural and industrial past at the Campbell Historical Museum. Also, you can visit Ainsley House to experience history by itself in this preserved 1925 residence.
On the other hand, if you really want to "shop 'til you drop," you can find the perfect place near Campbell's downtown. The Pruneyard Shopping Center has nearly 250,000 square feet of retailers and big stores, providing everything from books, beauty services and home goods.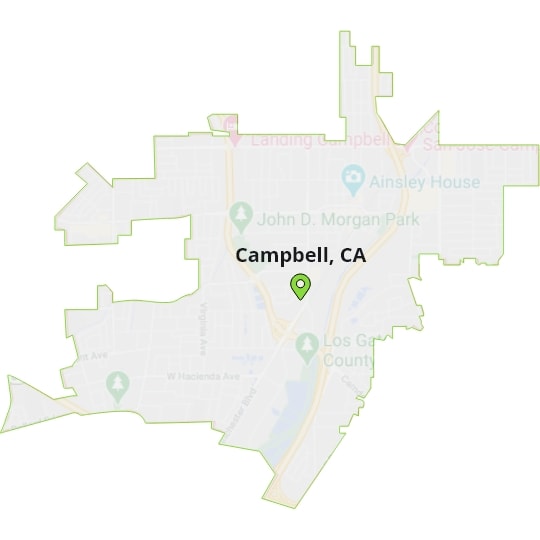 CalMaids offers high-quality cleaning services in Campbell for all your needs! Choose from essential services like regular and deep cleaning to more specialized ones like corporate housing cleaning. Book now with us to get an exceptional cleaning experience!
Campbell House cleaning done right
Campbell deserves the best cleaning service possible, so we have the most skilled maids in the industry. Besides, we fully background-check and insure them, so you know they are trustworthy. With us, you'll find the perfect service to cover all your needs, whether you need a regular house cleaning or a more thorough one.
We take care for every aspect of your service, from the equipment and cleaning products to our employees' professionalism. Also, if you need us to clean your place even more safely, we can use eco-friendly supplies! We are confident our work will satisfy you, that we'll return and do it for free if you are unhappy with the results!
Why choose our
house cleaning services?
Get the experience that only CalMaids can give you! From background-checked cleaners to eco-friendly supplies, our benefits will ensure your complete satisfaction.

Stop sacrificing your personal time to clean your home. We simplify your life by cleaning for you. Our service is designed to be effective and quickly booked.

Since the moment you schedule our service until your payment, we establish easy and fast contact with you. By email, phone, or online account, you can contact our office or your personal account project to revise your cleaning details.

We use standard cleaning products in our service to ensure effectiveness, but if you like, we can use milder, green products with no additional charge.

Trustworthy and professional
All of our cleaners pass a strict process of selection in which we checked their experience and references. You can be sure that your cleaner has their background clean and also is a professional employee.

Cleaning homes is a serious job for us. Of course, we bond and insure all of our employees so they and you can have the peace of mind you deserve.
100% satisfaction guaranteed
The results we provide are of high quality, but also we worry if your expectations weren't met. If you have doubts or comments about our work, contact us during the first 24 hours after your clean, and we'll return to fix things up.
Recurring cleaning services in Campbell, CA
If you need help to keep your house clean for longer, we have the perfect service for you! Our recurring cleaning service lets you book a cleaning weekly, bi-weekly, tri-weekly, or monthly—whatever fits you best! Our cleaning crew will always arrive on time on the designed date to clean your place.
Besides, our skilled maids follow a thorough checklist that covers over 25 cleaning chores to keep your bathroom, kitchen, living room, and bedrooms as sparkling as you deserve. If that's not enough, we also offer add-ons to customize your recurring cleaning service like cleaning inside your oven!
We mean business, and we're not afraid to show you the results of our work. This is proof we do our job with professionalism and care!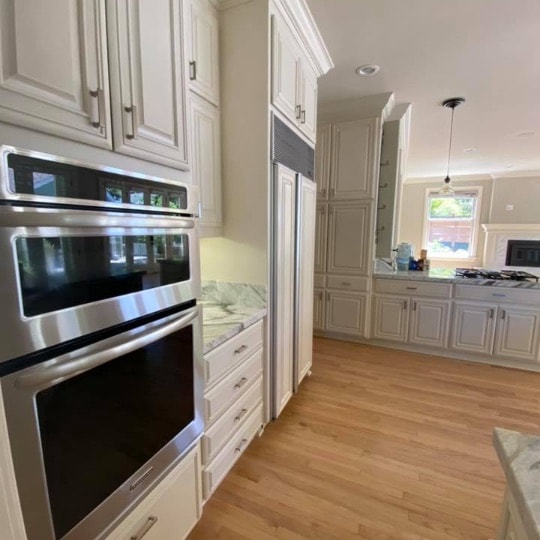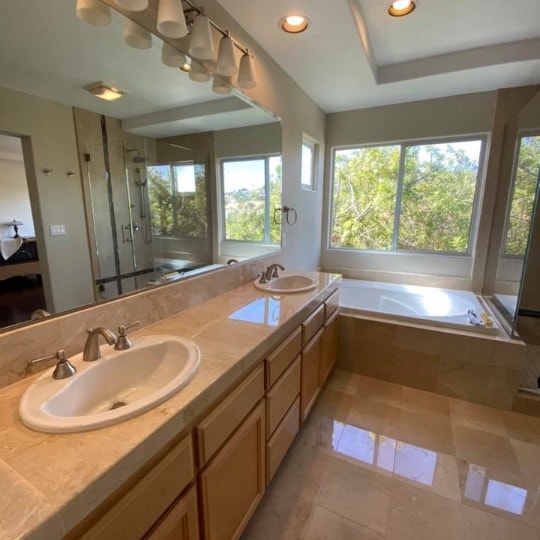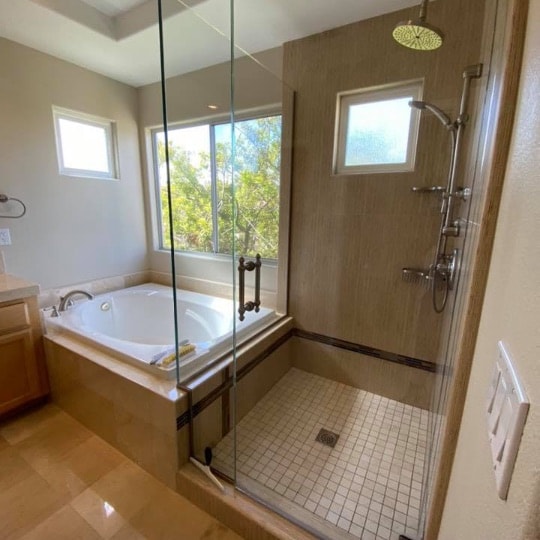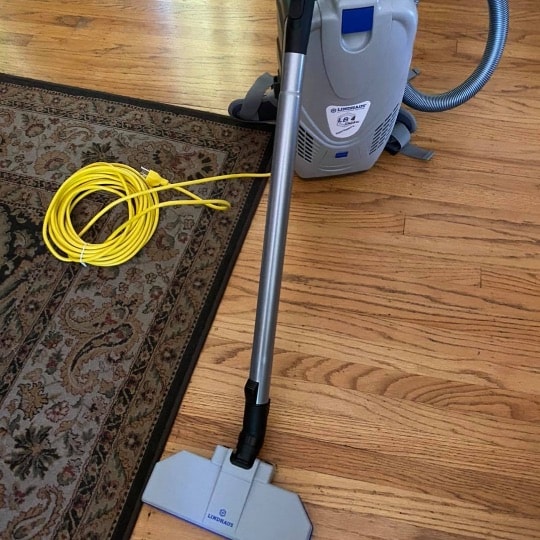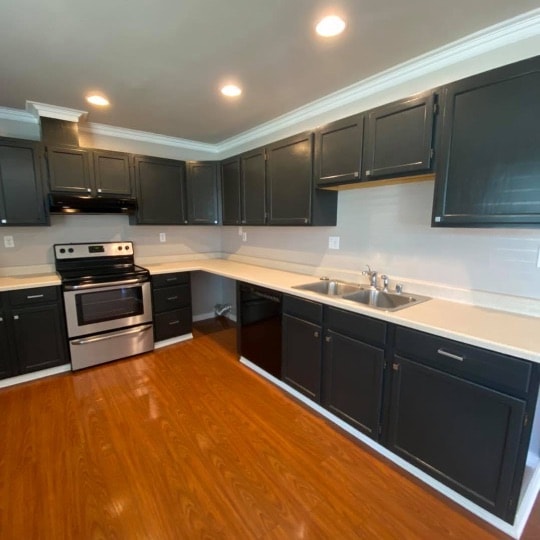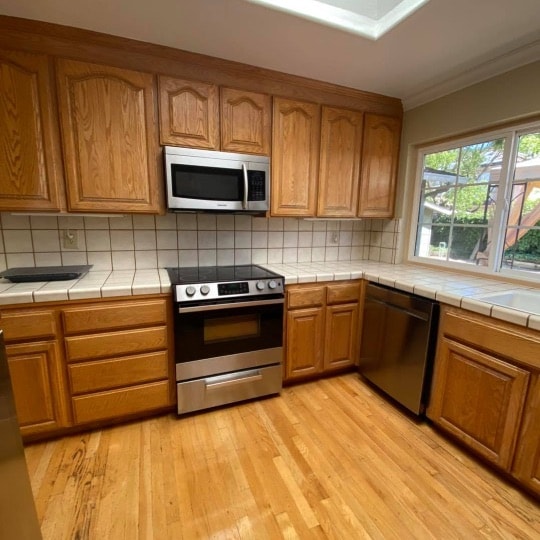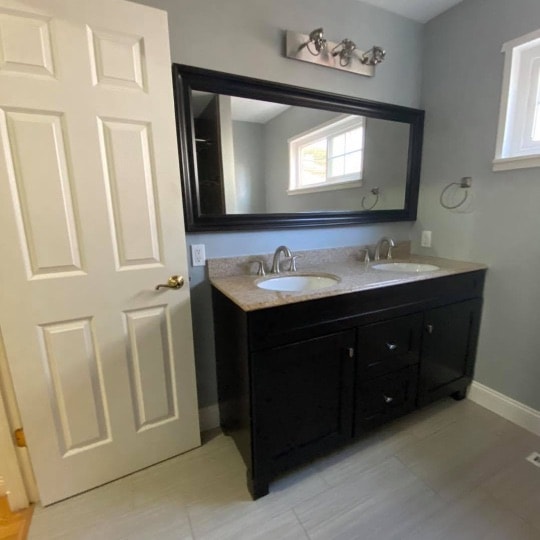 We've helped many people in Campbell leave their homes sparkling clean throughout the years. Here's what they have to say about us!
We love to help people keep their homes clean and healthy. That includes giving them useful tips to achieve it. You can also learn how to clean like a pro by visiting our blog!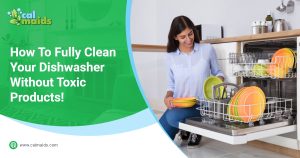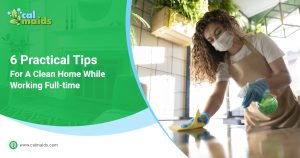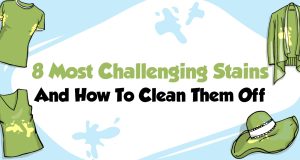 You can trust us to clean your home spotless! Our fully prepared cleaners are always ready to tackle even the most challenging grime. Book with us and see for yourself why we are the best house cleaning service in Campbell!