Discover Cupertino Neighborhood
Cupertino is a founding city of Silicon Valley, where education and innovation have flourished for generations. Located west of San Jose, the city extends to the foothills of the Santa Cruz Mountains and has a population of almost 60,000 residents. Most importantly, Cupertino is known worldwide for being the home of the main headquarters of Apple Inc., Steve Jobs' high-tech giant.
Although Cupertino has many corporation buildings, these glass and steel constructions don't perturb the harmonious tree-shrouded neighborhoods. Many families and business people live in Cupertino, enjoying a healthy combination of the work environment and peaceful activities for all ages. The schools are top-rated, and most residents are highly educated.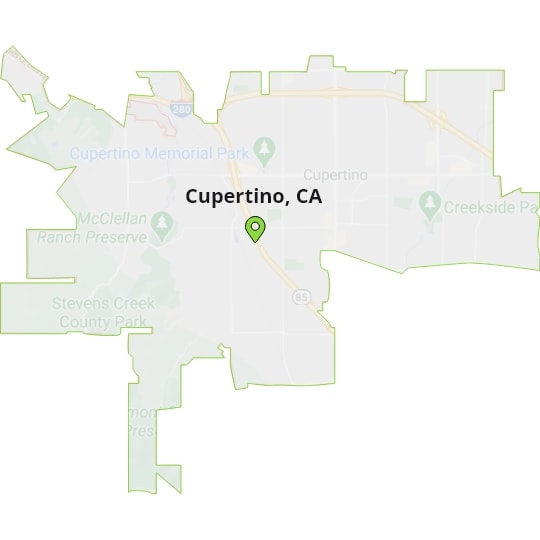 Quality Disinfecting Cleaning Services
Our job is to serve San Jose and surrounding cities in Silicon Valley, providing high-quality cleaning services for all kinds of needs. CalMaids' Regular Cleaning is our essential service, including all critical daily chores, to tidy up a home. If you want a complete session, try a Deep Cleaning with an extended checklist (you can also book this service on a home moving). Also, we offer Post-construction Cleaning and Corporate Housing Cleaning.
Spend Time Living in Cupertino
Even if you can't get a look on the inside, the new Apple headquarters are merely amusing to see from afar or go to the Visitor Center to have a glimpse of the sophisticated stores and other amenities. This place is located near Main Street Cupertino, where you can visit some excellent restaurants and stores.
But Cupertino has so much to offer aside from technology. Cultural events are easy to catch at Flint Performing Arts Center, located on De Anza College campus. Also, did you know Cupertino has the largest school planetarium on the West Coast? Fujitsu Planetarium is also on the college's campus and exhibits laser shows and astronomy events frequently.
If nature's what you want, Stevens Creek County Park is just a quick drive away from Cupertino. Fishing and mountain biking are the most popular activities there, with 1,000 acres of beautiful natural landscapes. Of course, if you don't want to get out of the city, visit Memorial Park, denominated the "Central Park" of Cupertino, and includes all kinds of amenities and playgrounds for all the family to enjoy.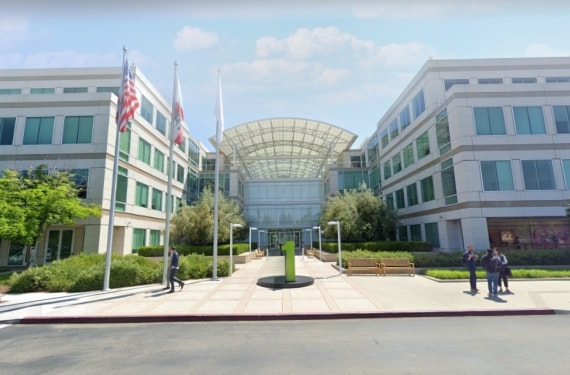 Cupertino Cleaning Done Right
Silicon Valley deserves a cleaning services done right! We are responsible for every aspect of your service, from the equipment and cleaning products to our employees' professionalism. Because CalMaids does not subcontract, all staff members are insured and bonded by us and are fully capable of doing an excellent job.
CalMaids always commits to deliver the best of services, no matter the size of your home or your specific needs. Our main goal is to give our clients the precious free time they seek and provide them a trustworthy and professional experience
That's why all of our cleaners are background and reference-checked, and of course, they are experienced and well-trained. We provide all equipment and tools needed, and we can even customize each service depending on our client's unique goals.

Stop sacrificing your personal time to clean your home. We simplify your life by cleaning for you. Our service is designed to be effective and quickly booked.

Since the moment you schedule our service until your payment, we establish easy and fast contact with you. By email, phone, or online account, you can contact our office or your personal account project to revise your cleaning details.

We use standard cleaning products in our service to ensure effectiveness, but if you like, we can use milder, green products with no additional charge.

Trustworthy and professional
All of our cleaners pass a strict process of selection in which we checked their experience and references. You can be sure that your cleaner has their background clean and also is a professional employee.

Cleaning homes is a serious job for us. Of course, we bond and insure all of our employees so they and you can have the peace of mind you deserve.
100% satisfaction guaranteed
The results we provide are of high quality, but also we worry if your expectations weren't met. If you have doubts or comments about our work, contact us during the first 24 hours after your clean, and we'll return to fix things up.
For us, every project is a new opportunity to make someone happy and more relaxed. Check some of our best work here.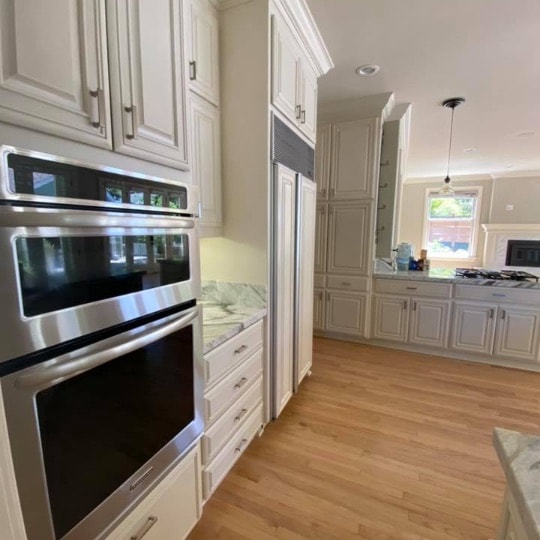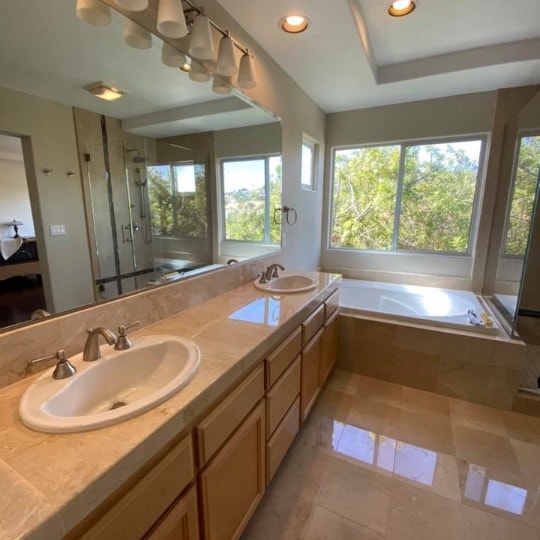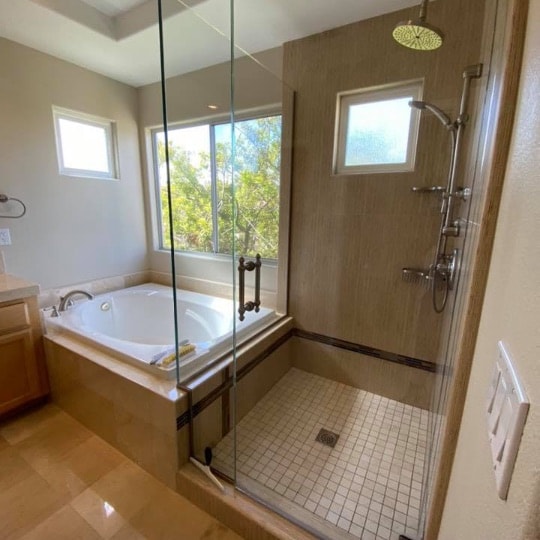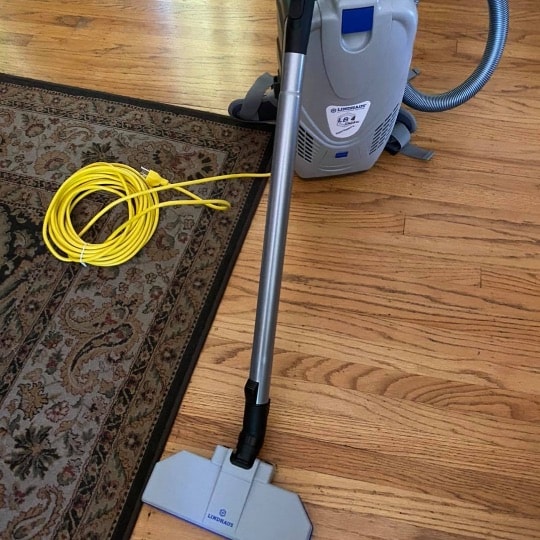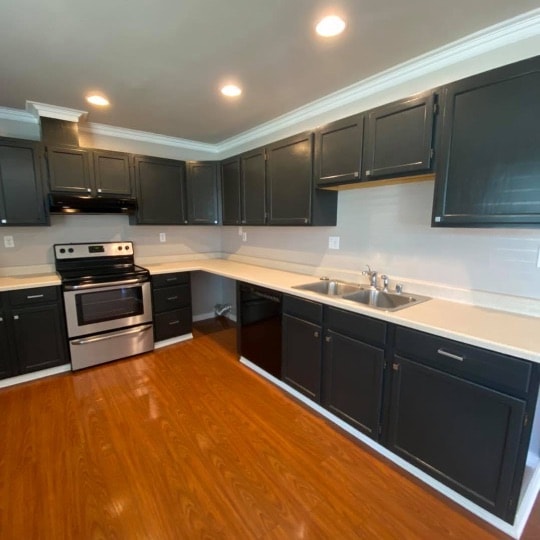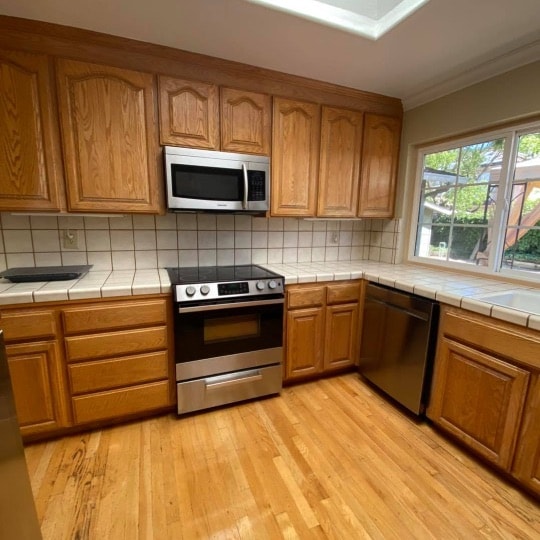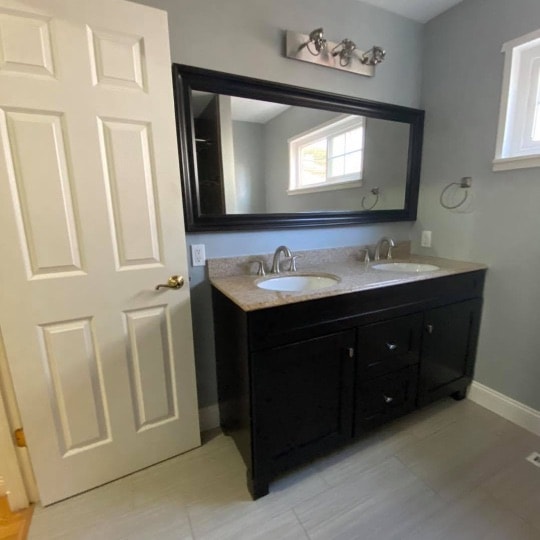 Discover Calmaids' service by reading what our happy clients have to say.
We want to share with you some of our experiences! Discover useful cleaning tips on our blog. Sometimes we post some vital info about Silicon Valley cities and also some hacks about the holidays.