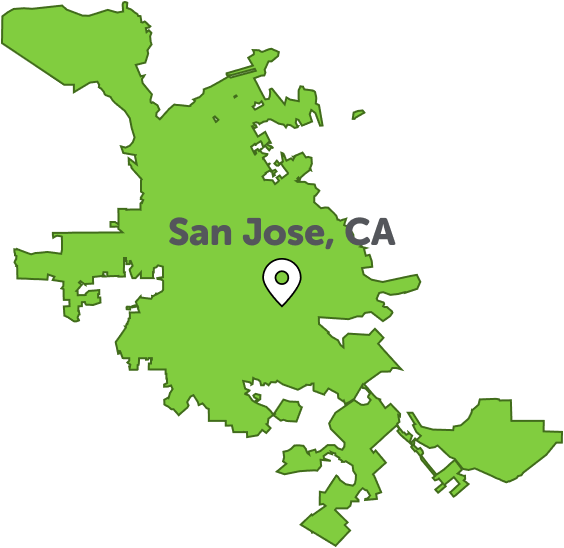 Detailed House Cleaning Services in San Jose, CA
Our main goal at CalMaids is to leave your home squeaky clean and meet all your expectations. How do we achieve it? We clean every corner of your home thanks to a thorough cleaning checklist covering over 30 tasks—cleaning ceiling fans and polishing your appliances included. Also, we offer various additional services like oven cleaning that ensure a completely tailored and detailed service.
If you prefer eco-friendly cleaning products, we offer a green-cleaning option to keep your place safe and sparkling clean! Besides, we provide our cleaners with top-of-the-line equipment and cleaning tools that ensure even the toughest grime disappears. Rest assured, our cleaners are fully trained to tackle many cleaning challenges without a problem!
San Jose Cleaning Services We Offer
We're here to make your life easier so we've made
booking your cleaning service easy too!
Ready to get started? It's super easy to book your cleaning service – simply give us a call at  (669) 245-5572 or use our convenient online booking form.

One of our highly-trained employees will come and clean your home top to bottom! You won't believe how clean your home can be!

Imagine all the things you can do when you don't have to clean your home . . . time with family and friends, time to go to the gym, time to just sit and relax.

Professional Cleaners in San Jose
You won't find better professional cleaners in San Jose than CalMaids. Our skilled maids are fully trained to deliver top-quality service, no matter how challenging the dirt gets. However, letting a stranger into your home can be a big deal. So, as we value your peace of mind, we thoroughly background-check every team member to ensure they are completely trustworthy. Our professional and friendly staff will clean your place with care and respect!
Not only will our team of professionals leave your home looking pristine, but they will also create an atmosphere of tranquility and serenity. Imagine walking into a space that not only looks clean but feels clean too. Our attention to detail and commitment to excellence will make your home a haven that you can truly relax and unwind in. Get in touch with us now!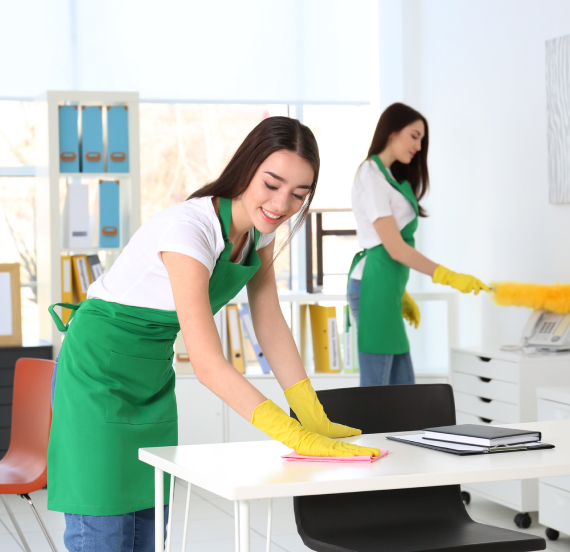 What's Included In Our House Cleaning Service
Offering various services is an effective way to cover every homeowner's cleaning needs. Our packages range from Regular Cleaning, which covers all the basics for your house to feel clean and fresh, to Post-construction Cleaning, a detailed process to leave your new (or freshly-renovated) house ready for you. If that's not enough, you can ask us for additional services and get an even more thorough, tailor-made cleaning!
You can trust CalMaids for all your corporate housing needs, especially those that need a defined process and speed. Contact us to adapt to your budget and schedule and make a plan that fits your business model.
When homes haven't been adequately cleaned in a while (weeks or even months!), then a Deep Cleaning is the right choice. If you book this service, you can choose the number of tasks you want us to perform, depending on your specific needs.
For those who plan to put a house on the market or simply are changing residence and want to leave the place in the best of conditions, a Move-in/out Cleaning is the right call.
A recently constructed building needs proper treatment to eliminate debris, dust, and harmful particles. You need a professional team of cleaners and especially equipment to do the job, and Calmaids has all of that.
Although every home is different, we offer a cleaning checklist of all the essential chores in this service. From sanitizing high-touch areas to vacuuming floors, you can book this package and forget about the mess.
Services Included in Our Home Cleaning
We know the living room is a place where your family gathers.
We'll make sure it's room you are proud to welcome family and friends.
Remove cobwebs and dust ceiling fans
Dust light fixtures and wall art
Disinfect light switches and door knobs
Dust and spot clean doors and door frames
Dust window sills and window ledges
Dust baseboards and blinds
The kitchen is the most used room in the house. We'll make sure everything sparkles and shines.
Dust and spot clean cabinet fronts
Sanitize countertops
Sanitize sink and polish faucet
Wipe microwave interior and exterior
Dust small appliances & items on countertops
Dust light fixtures
We know a clean and tidy bathroom makes getting ready in the morning less stressful. We'll make sure everything is cleaned, sanitized and in it's place.
Clean mirrors (Streak-free)
Wipe all reachable light fixtures
Clean counters and sinks
Hand wash cabinet fronts
Detail clean shower, tub, tile and grout
Disinfect toilet and toilet area
Your bedroom is your oasis. Slide into fresh sheets on cleaning day and enjoy your perfectly clean bedroom.
Change linen and make bed
Dust and polish furniture
Dust wall art, lamps and knick-knacks
Dust ceiling fan
Vacuum floors
Mop hard surface floors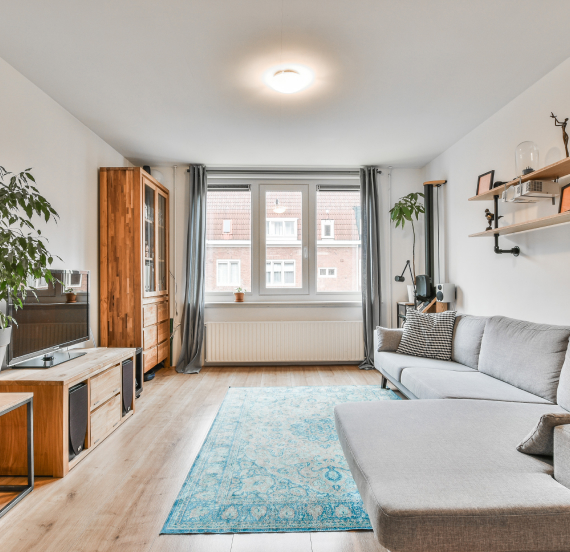 Local House Cleaning Company in San Jose, CA
CalMaids is ready to deliver all San Jose's homeowners top-quality house cleaning services in the area! There is no better cleaning company in San Jose, CA to solve all your cleaning needs than us. As we are locally owned, we have the necessary experience to tackle the cleaning challenges of our community quickly and effectively. Think about us as the friendly neighbor that loves to help everybody. We won't disappoint you!
With Camaids, you no longer have to worry about finding the time or energy to clean your home. Our exceptional cleaning services are designed to meet your specific needs and requirements. Whether you need a one-time deep cleaning or regular maintenance, we have the expertise and resources to tackle any cleaning challenge. If you need a cleaning company in San Jose, CA to give your home a sparkling new look, we're your best choice. Give us a call or fill out the form below to get in touch with us now!
Find Reliable Home Cleaners Near Me in San Jose
Proudly serving:
Silicon Valley is our home, and we cover many cities in the area, including Campbell, Cupertino, Los Gatos, New Almaden, Santa Clara, Sunnyvale, Palo Alto, and Mountain View. If you live nearby, but you don't find your city on our list, please contact us at (669) 245-5572 to see if we can help you.
You can trust us to clean your home spotless! Our fully prepared cleaners are always ready to tackle even the most challenging grime. Book with us and see for yourself why we are the best house cleaning service in Campbell!